News
EVS 2023: Political & Social & Business Resumé 2023
3 sierpnia 2023
It is time to start the debate again! We are very happy to invite you to the POLITICAL & SOCIAL & BUSINESS RÉSUMÉ 2023.
The European Vegan Summit (19-21.09.2023) will start with a welcome session where three speakers will introduce participants and attendees to the main themes of the event and share their expertise.
The speakers will be:
– MEP Dr #SylwiaSpurek – Member of the European Parliament (Green Group/European Free Alliance), lawyer, legal advisor, legislator, feminist.
– Sebastiano Cossia Castiglioni – vegan investor, animal rights activist.
– Prof. Philip Lymbery – Global CEO of Compassion in World Farming and chair of Eurogroup for Animals.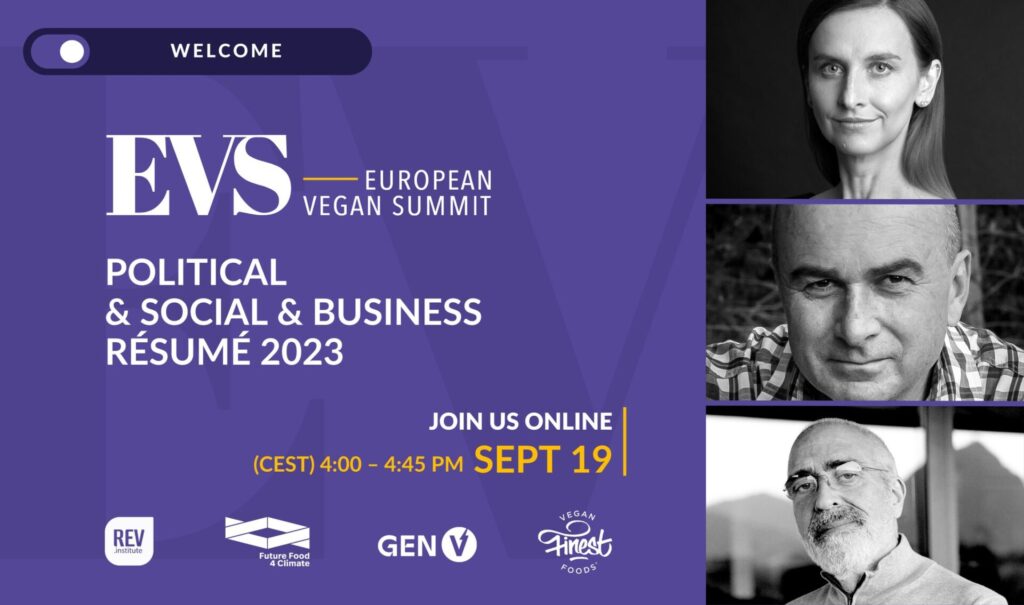 Don't forget to SAVE THE DATE!