News
Food system vs. climate catastrophe
2 kwietnia 2023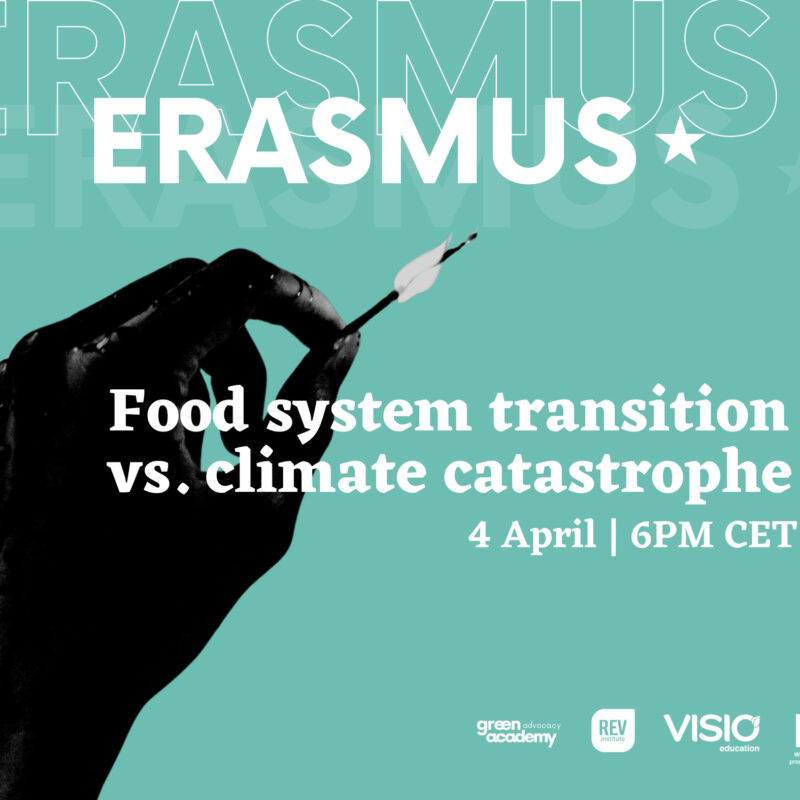 The second international workshop of the Green Advocacy Academy will take place this coming Tuesday at (4 April) at 18:00. The topic of the online workshop will be food system vs. climate catastrophe.
Expert speakers at the event will include:
Prof. Piotr Skubała – Council Member of the Green REV Institute – Professor of Biological Sciences, Faculty of Natural Sciences, University of Silesia, ecologist, acarologist, author of 170 scientific articles, environmental ethicist, environmental educator, conservation activist; climate activist. Leader of Climate Reality, "ethical expert" at the European Commission in Brussels (HORIZON 2020 programme), organiser and co-host of meetings of the Ecological Thought Club;
Bartłomiej Gawrecki – Member of the Board of the Green REV Institute, Advocacy Team Leader – PhD student (discipline of legal sciences) at the Doctoral School of Social Sciences, Adam Mickiewicz University in Poznań, lawyer. Passionate about business law, travel and sport. At the Foundation he is responsible for the legal coordination of advocacy programmes.
Green Advocacy Academy is a project co-funded by the European Union. The project is aimed at people aged 14-24 from Poland and Finland. As part of the Green Advocacy Academy, young people learn how to take effective advocacy action for food system transition, human rights, animal rights, climate and biodiversity.