News
StopOctopusFarming – Green Advocacy Academy
4 listopada 2023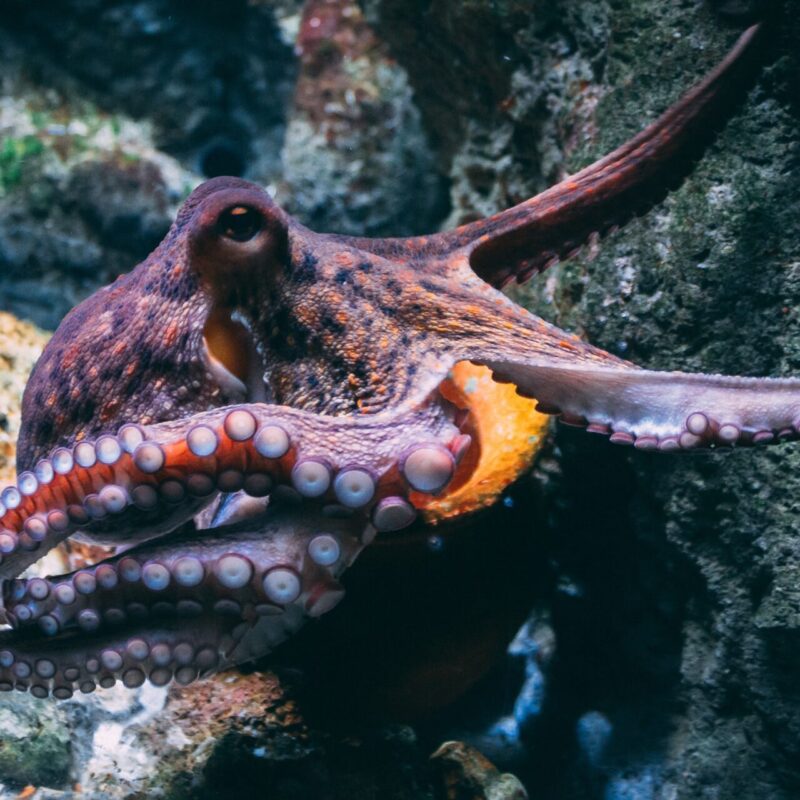 Catalina López Salazar, Director of the Aquatic Animal Alliance Coalition, presented the theme #StopOctopusFarming to activist individuals during a meeting at the Green Advocacy Academy held in collaboration with the global Plant Based Treaty campaign. This campaign brings together activist individuals, the scientific community, civil society organisations from around the world in favour of stopping the exploitation of more animal species – octopuses.
During the meeting, Catalina presented the following aspects:
2. environmental issues related to octopus farming.
3. The production of feed needed to sustain octopus farms.
4. Minimum standards for octopus welfare.
5. Impact of water quality on farming.
6. Health risks associated with octopus consumption.
The discussion also highlighted that it is impossible to provide adequate living conditions in octopus farms.
Photo: Unsplash