News
#StopOctopusFarming – meeting
23 października 2023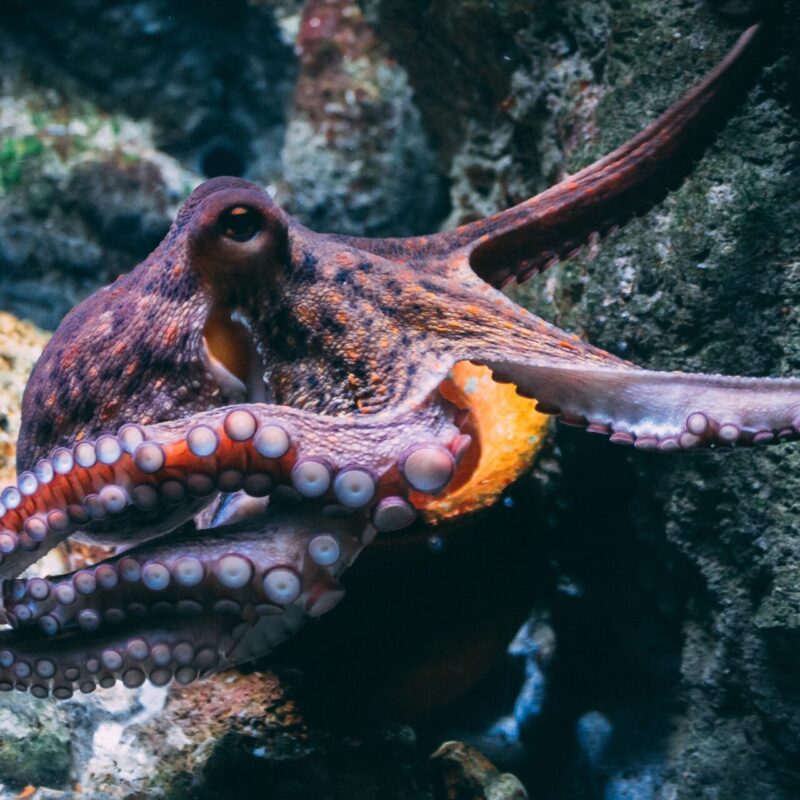 The next meeting of the ongoing Green Advocacy Academy x Plant Based Treaty project will take place this coming Tuesday (24.10.2023) at 18:00 CEST. The project is in collaboration with the global Plant Based Treaty campaign.
Those attending will be joined by Catalina López Salazar, a veterinarian and Director of the Aquatic Animal Alliance. Catalina leads a coalition of 100 organisations around the world that work together to improve the lives of aquatic animals in the food system through scientific advocacy with corporations, governments and international bodies.
The theme of the meeting will be the #StopOctopusFarming campaign. This campaign draws attention to octopuses and the industry's attempts to build more factories of suffering – octopus farms. Not long ago, the Green REV Institute, as part of World Octopus Day, drew attention to an investment to build an octopus farm in the Canary Islands. Civil society organisations and the scientific community from all over the world are pointing out that such an investment strikes at all activities that support sustainable development, as well as drawing attention to the ethical aspects.
Photo: Unsplash